Enterprise Architecture is about responding to change and clearly describe how the effects of the change affect the Enterprise Architecture.
The source of intention, such as drivers or stakeholders can be either External – such as changing mobile and web technology of the competitors, or Internal, such as a strategic shift from desktop to a web-based and mobile enabling platform.
On the other hand, the Motivation Extension contains motivational concepts to describe Assessments and Goals based on the source of intention (drivers), which subsequently realized by some kind of actions – such as developing a business initiative to implement the changes in the enterprise architecture. These are then associated with the other motivation concepts Constraints & Requirements, which will guide the future deliverables and work packages.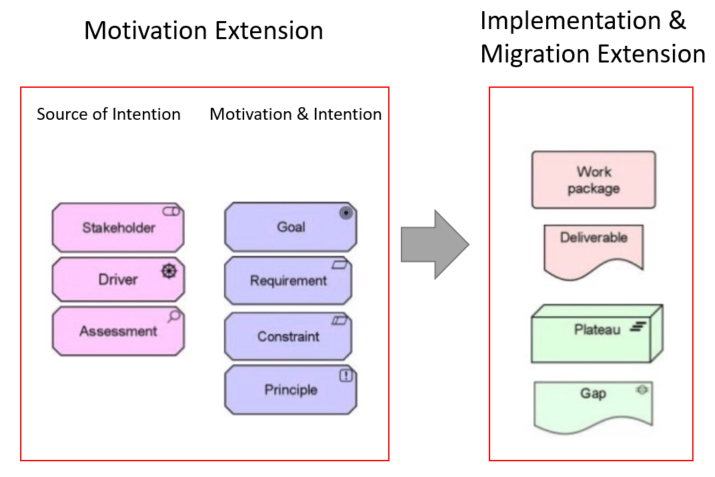 Other ArchiMate Resources