Dependency relationships describe how elements support or are used by other elements. Three types of dependency relationship are distinguished:
The serving relationship represents a control dependency, denoted by a solid line.
The access relationship represents a data dependency, denoted by a dashed line.
The influence relationship is the weakest type of dependency, used to model how motivation elements are influenced by other elements.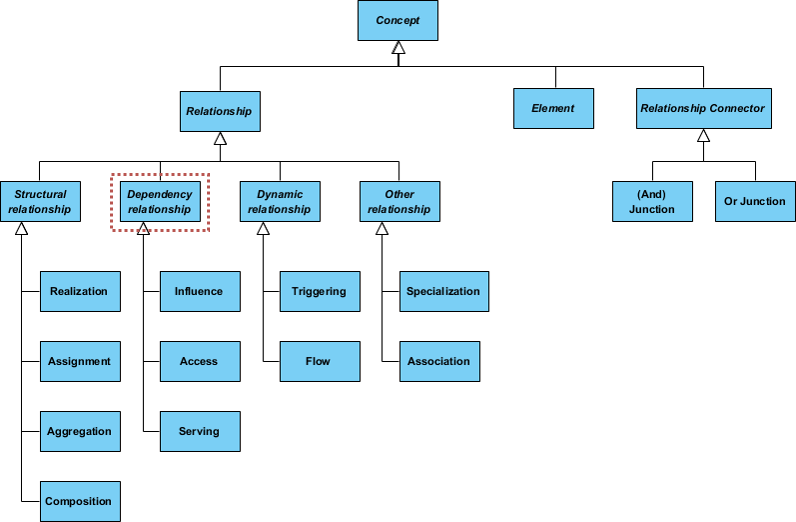 Related Articles: