The physical elements are added as an extension to the Technology Layer for modeling the physical world.
Physical Layer Example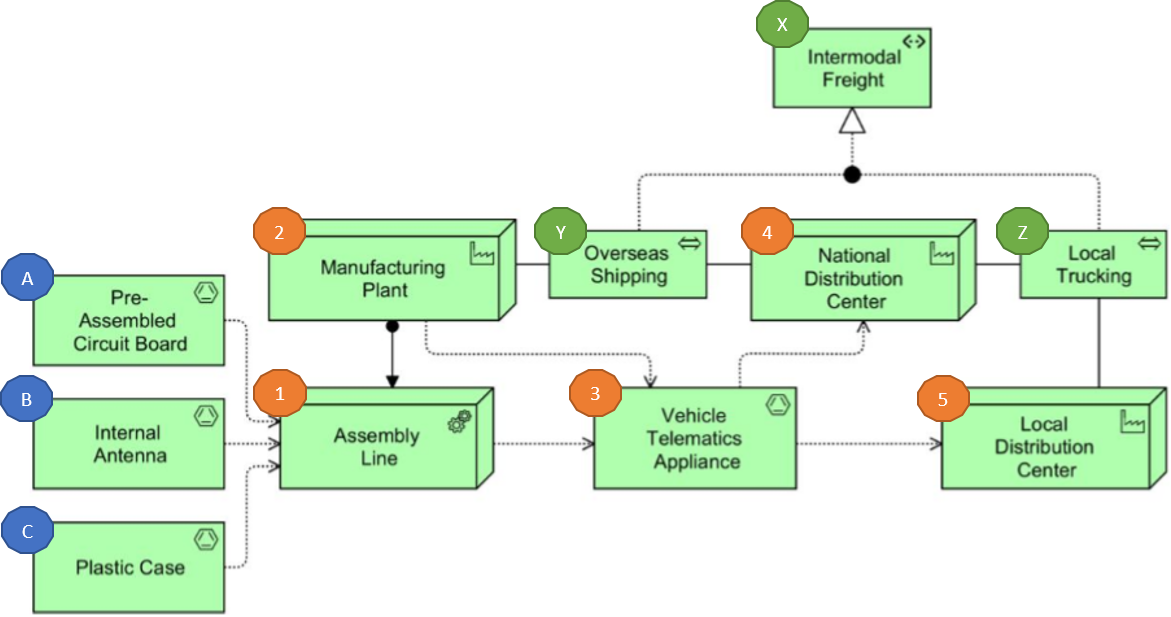 An (1) Assembly Line, modeled as equipment, and installed at a facility (2) Manufacturing Plant, makes use of materials (A) Pre-Assembled Circuit Board, (B) Internal Antenna, and (C) Plastic Case to produce material (3) Vehicle Telematics Appliance.
The appliance, initially located at the (2) Manufacturing Plant facility, is subsequently transported to the facilities (4) National Distribution Center and Local Distribution Center, making use of the distribution networks (X) Overseas Shipping and (Y) Local Trucking. These distribution networks together realize the path (Z) Intermodal Freight.
Other ArchiMate Resources: