This layer includes a number of additional informational concepts which are relevant in the business domain:  a product and associated contract, the meaning of business objects, and the value of products and business services.
The Figure shows the metamodel of business layer concepts.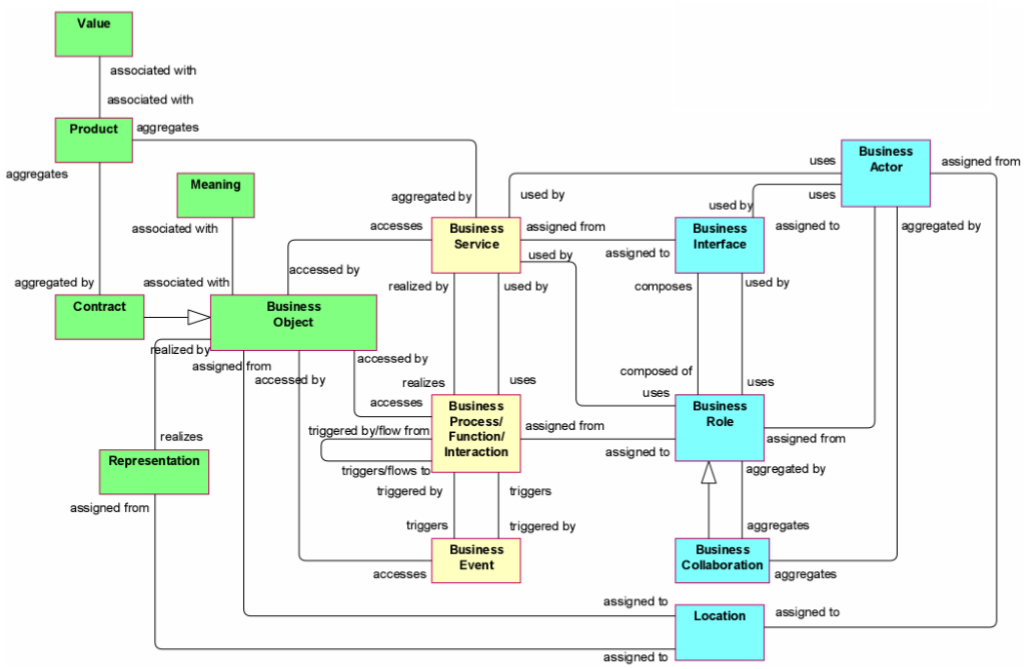 In the Figure above, we use colors to distinguish concepts belonging to the different aspects of the ArchiMate framework:
Green – passive structure
yellow – behavior
blue – active structure
In ArchiMate models, there are no formal semantics assigned to colors. However, they can be used freely to stress certain aspects in models.
For instance, in the example models presented in this standard, we often use colors to distinguish between the layers of the ArchiMate framework:
yellow – business layer
blue – application layer
green – technology layer
Other ArchiMate Resources: